Sadly, my Chemical Peel Journey with About Face Skincare in Philadelphia has come to an end, for now.
As a woman of color, I always thought the procedures I could have done were limited.
This is possibly due to all the horror stories I've heard over the years of young women going into an office to have routine skin care procedures done only to walk out with discolored or burned skin.  Of course, when we hear these stories they're usually the worst, played up for the added drama, but it was enough to make me want to stick with products I could apply in the comfort of my home.
Going into this chemical peel series I wasn't sure what to expect, but the results are so mind blowing that I'm sorta bummed I hadn't done this sooner. After just three chemical peels, my skin looks brand new, and when I say brand new I don't mean a "new to me" new, but seriously, it looks like I just shed years of "living" and I've been given a new face to start off 2017. Overall my skin is brighter, more youthful looking, smoother, less oily, and my complexion is nice and even.
My after-peel experience was not as bad as the last one.
I did have some peeling shown in the photo below around my mouth, which is where I had a lot of peeling last time, but my skin didn't feel too sensitive or show any signs of redness. This time I felt bold enough to actually put on makeup the following day after my peel. The past two times I've avoided this because I wanted to give my skin a break, but with it being the Holidays I wanted to at least look presentable at the many Christmas gatherings I was attending. One of my favorite skincare products to use after each peel has been my Skinceuticals Triple Lipid Restore 2:4:2. My skin feels so refreshed after I put it on.
As of 1/1/2017, I am still experiencing a bit of peeling around my mouth, but it's not as much as after the initial peel. This is common and actually, a good sign because peeling reveals fresh skin.
Below is a picture of how my skin was peeling the first-day post peel.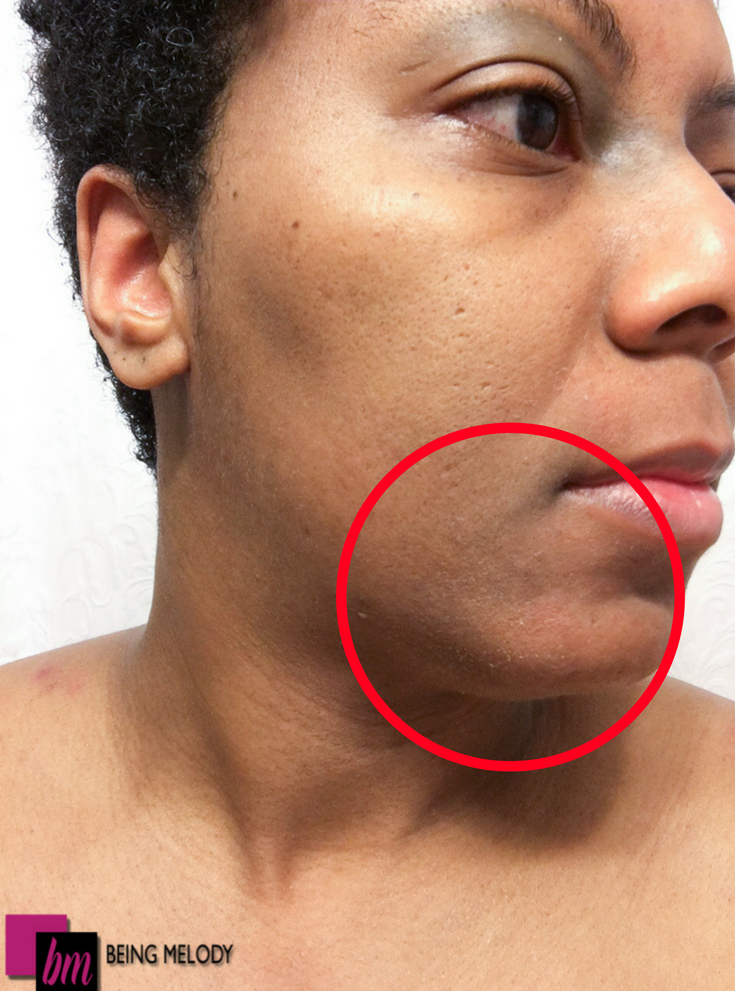 THE RESULTS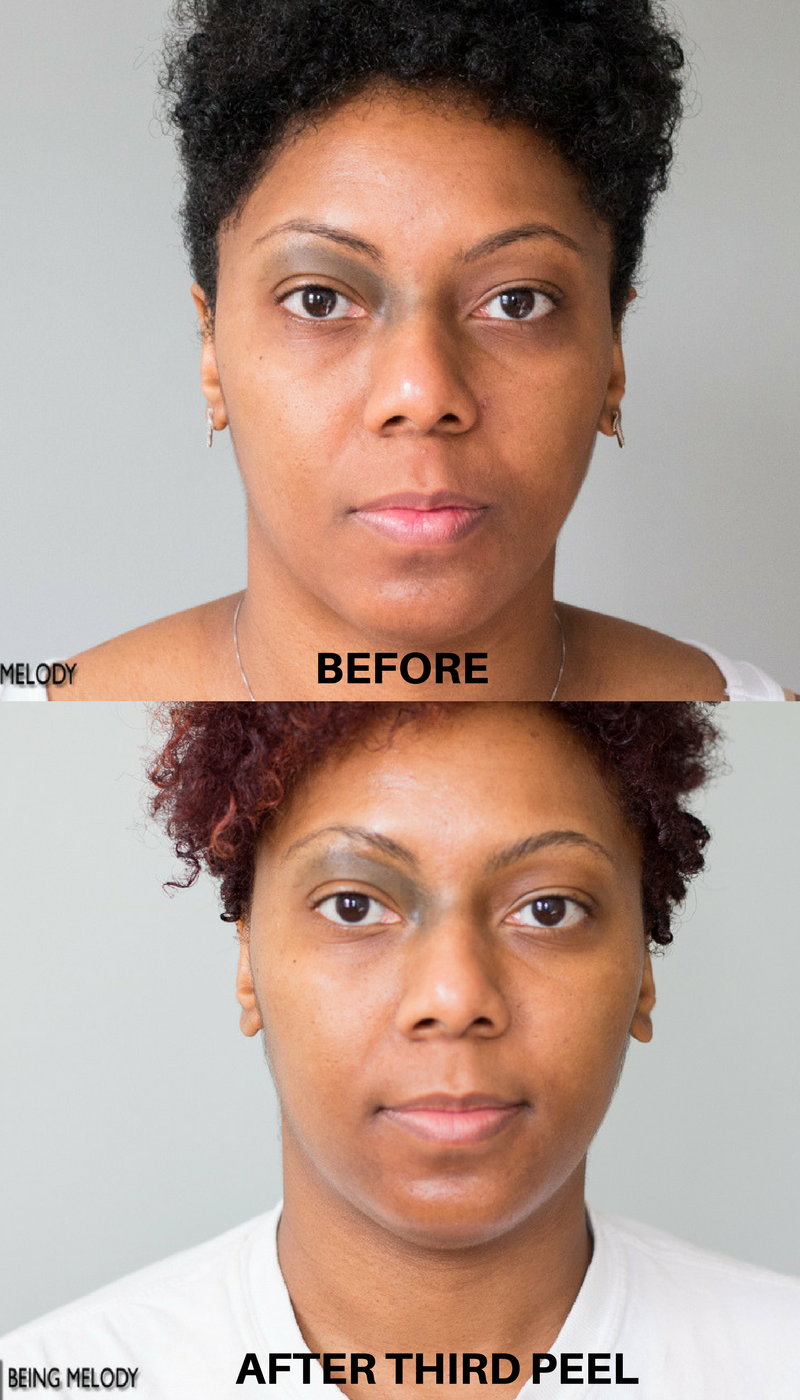 I'm extremely happy with my results and I know for a fact that I will be scheduling another round of Chemical Peels in 2017.  
I still have some hyperpigmentation around my mouth area, but when I compare my before and after pictures I can see that my skin is beginning to even out. Seeing this is like a breath of fresh air and proof that chemical peels actually work. I've tried and spent tons of money on skincare this year, causing me to make VIB Rouge at Sephora again, but nothing I tried came close to the results I'm seeing after this peel series.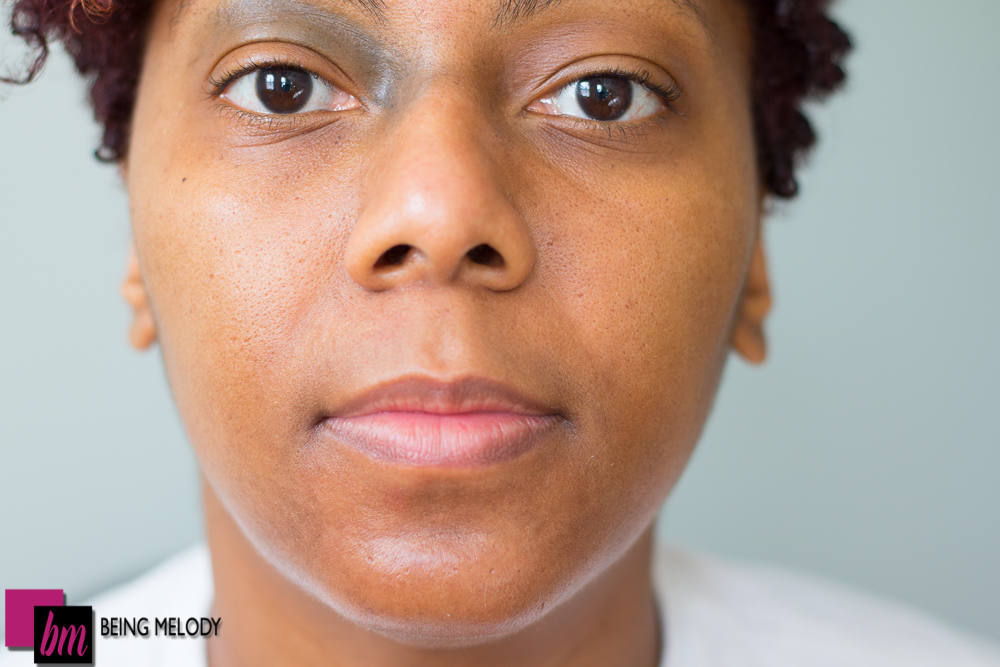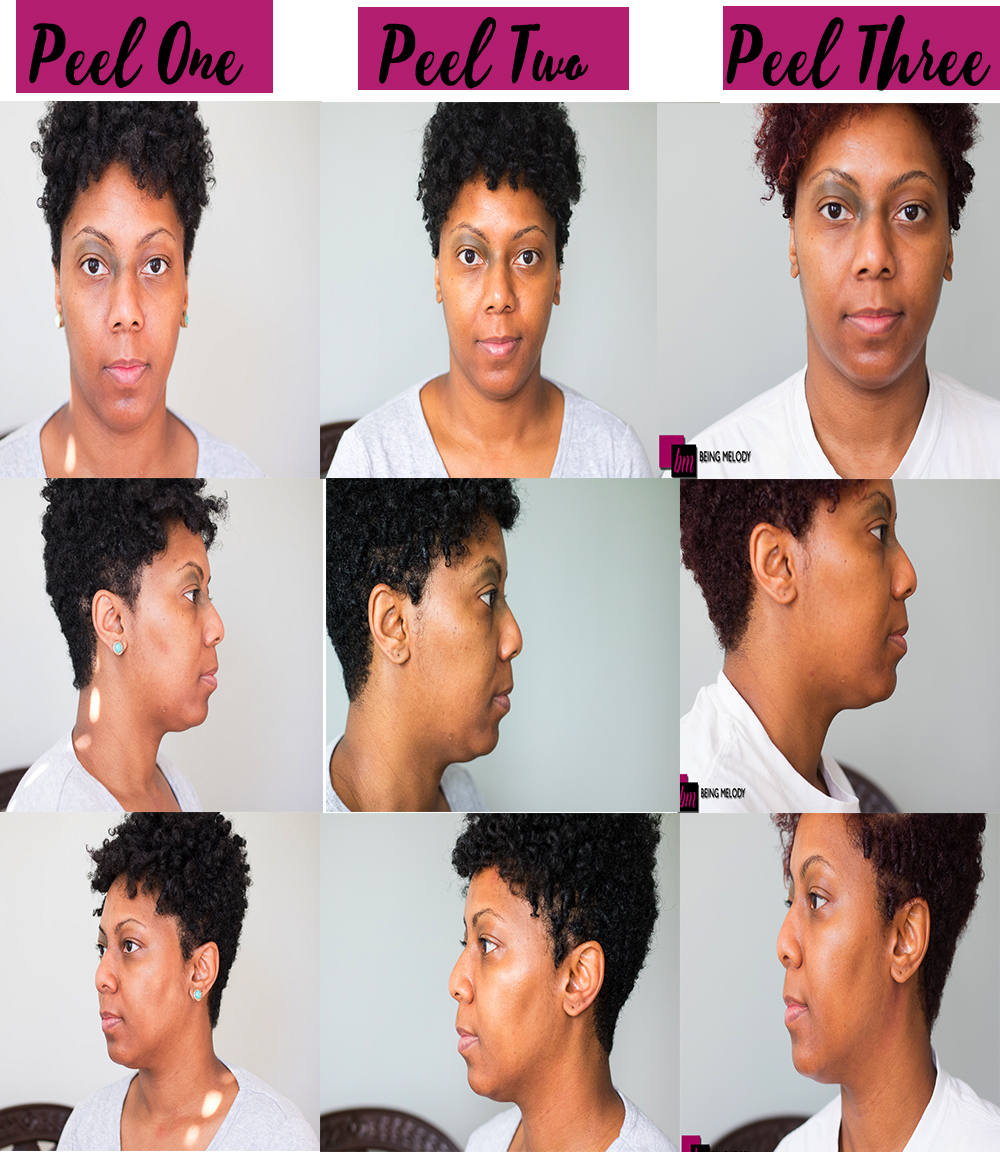 I can't thank the staff at About Face Skincare Philadelphia enough for the amazing experience and my brand new look.
It's always great when you work with providers that really care. Naomi Fenlin and Briana Potito (my treatment provider) taught me so much about my skin, it's true needs, and have turned me into a die-hard sunscreen wearer. Even though my chemical peel journey has come to an end, I plan to visit About Face Skincare again, possibly for Kybella. 
Read how Chemical Peel One and Chemical Peel Two went.