Full Disclosure: Melody's "About Face" Chemical Peel series is sponsored by About Face Skin Care, but the amazing results and my opinions are my own. #melodysaboutface
---
I'm here to update you with my experience following my second SkinCeuticals Pigment Balancing Chemical Peel!
If you're just stumbling onto this post, I've teamed with About Face Skin Care located in Center City Philadelphia to do a series of Chemical Peels. You can read all about that  (here) as well as check out my results after the first peel (here).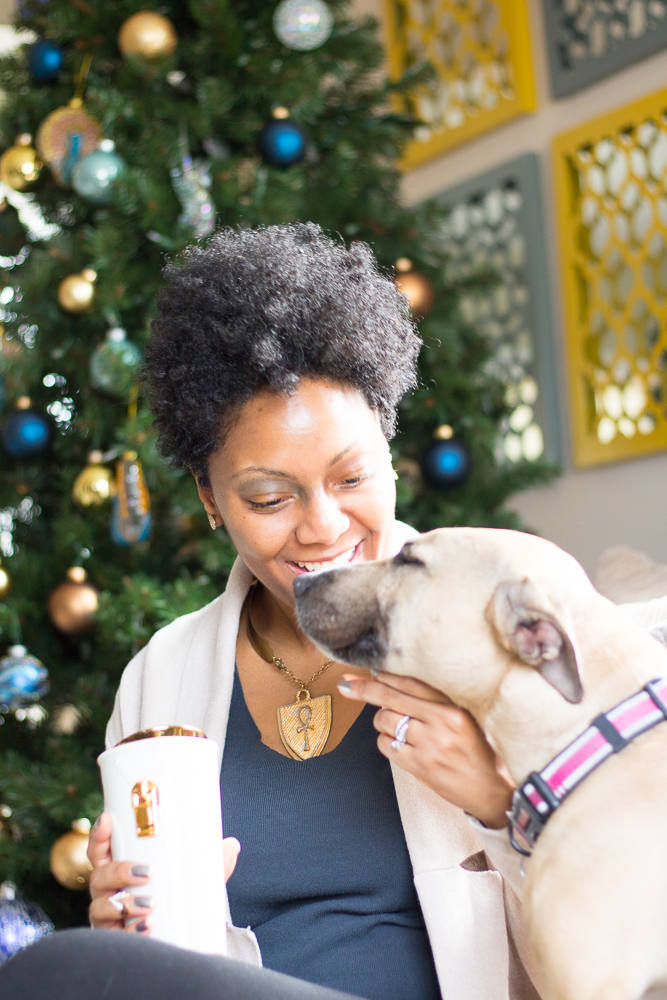 Two days before my second chemical peel I did a big NO NO.
Rushing to get ready one morning I used a Retinol with SPF-30, thinking it would be quicker to go for an all in one product opposed to using my usual Skinceuticals Triple Lipid Restore Moisturizer followed by their Physical Matte UV Defense SPF 50. It didn't hit me until later that I was not supposed to be using any products with Retinol the week before my chemical peel!
Being an average human, I assumed this was okay and went to my scheduled appointment as planned. If you follow me on Instagram stories, you probably saw how excited I was for my second peel only to show up later explaining why I had to reschedule.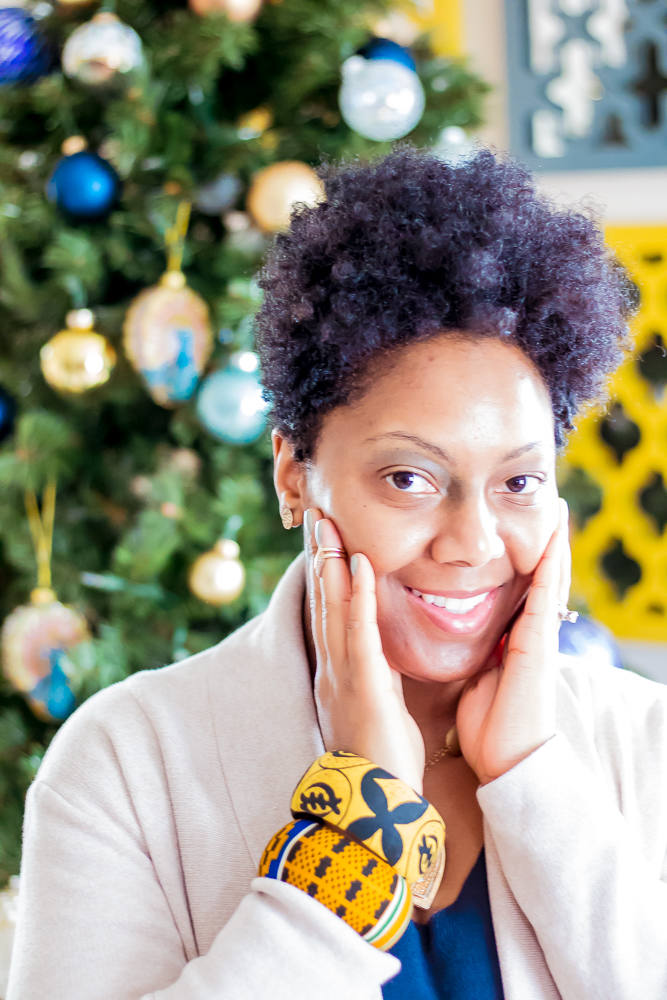 Before my chemical peel, Briana Potito (my treatment provider) asked me a series of questions to make sure things hadn't changed in my health that could affect my skin. She also asked me if I'd been using any retinol and I told her about my slip up two days before. To err on the side of caution, she advised me it'd be best to reschedule so that it would be a week in between when I last used the Retinol.
A good reason for this is that using a Retinol in combination with a Chemical Peel could cause my skin to hyper-pigment and darken in unpredictable ways. This is the last thing either of us wanted on our quest to even out my skin tone and texture. This is why full-disclosure is always important when your healthcare providers ask questions!
Even though you may think the information is inconsequential, it could be important in ways you don't know about! As soon as I got home, I put all my retinol products away in a drawer not wanting to take another chance of having a slip-up
---
Chemical Peel Treatment
My Chemical Peel ran smoothly, as it did before.
I don't think I'll ever get used to the spiciness, but Briana and I were able to chat about Thanksgiving and Black Friday to help take my mind off of sensation.
Once the peel was complete Briana pointed out that my skin looked good, although I did have some redness around my chin where my skin was probably a little more sensitive. (The skin around the mouth / chin is the driest part of the face due to the constant motion.) Again, this is a fairly quick procedure, so I was in and out of the office in less than 20 minutes and on my way to work!
As the day went on I started to experience the same tightness that I felt after my first chemical peel. Later in the evening, my skin did feel a bit tighter than before, but after washing my face for the night and applying moisturizer, it felt better.
Day 2 Following Peel:
The second day following the peel the redness on my chin was beginning to subside, but my skin didn't feel "happy" possibly due to the peeling. (In addition to being my second peel, the weather has also gotten colder since my first go-round. It's hard to pin-point the culprit behind the extra-dryness I was experiencing, but… it's all part of the process.)
I was starting to peel a bit more in the areas mentioned on day one, especially on my nose. On the bright side, I was beginning to feel relief from the overall tightness.  Since my skin was feeling more sensitive, I was extremely diligent about my skincare routine, making sure to use a gentle face wash for both day and night and being a little bit more generous with the moisturizer and sunscreen.
By Day Three my skin felt better overall. The tightness was gone along with the redness that my husband swore never was there past Day 1. The peeling finally subsided by Day 7 and when I took a good look in the mirror I couldn't help but smile back at myself because my skin looked so amazing! It was significantly brighter and appear youthful and supple. It was almost as if I was glowing. The texture of my skin also changed becoming smoother.
I did notice that the area around my chin is a bit splotchy with patches of darker skin surrounding the lighter area underneath my bottom lip. As I look back to photos from before the chemical peel, I noticed that that particular area had patches of lightness and darkness and it's possible that the chemical peel is doing its job working to balance out the pigmentation of my skin.
Since results from the Skinceutical Pigment Balancing Peel are cumulative, I'm excited to see more changes as time goes on.
You can see I've included photos from before the peel as well as photos after peel two to keep track of the changes going on in my skin.
*There may be a variation in the coloring of my skin due to the lighting conditions when these pictures were taken. All pictures were taken in natural light in order to show the true condition of my skin.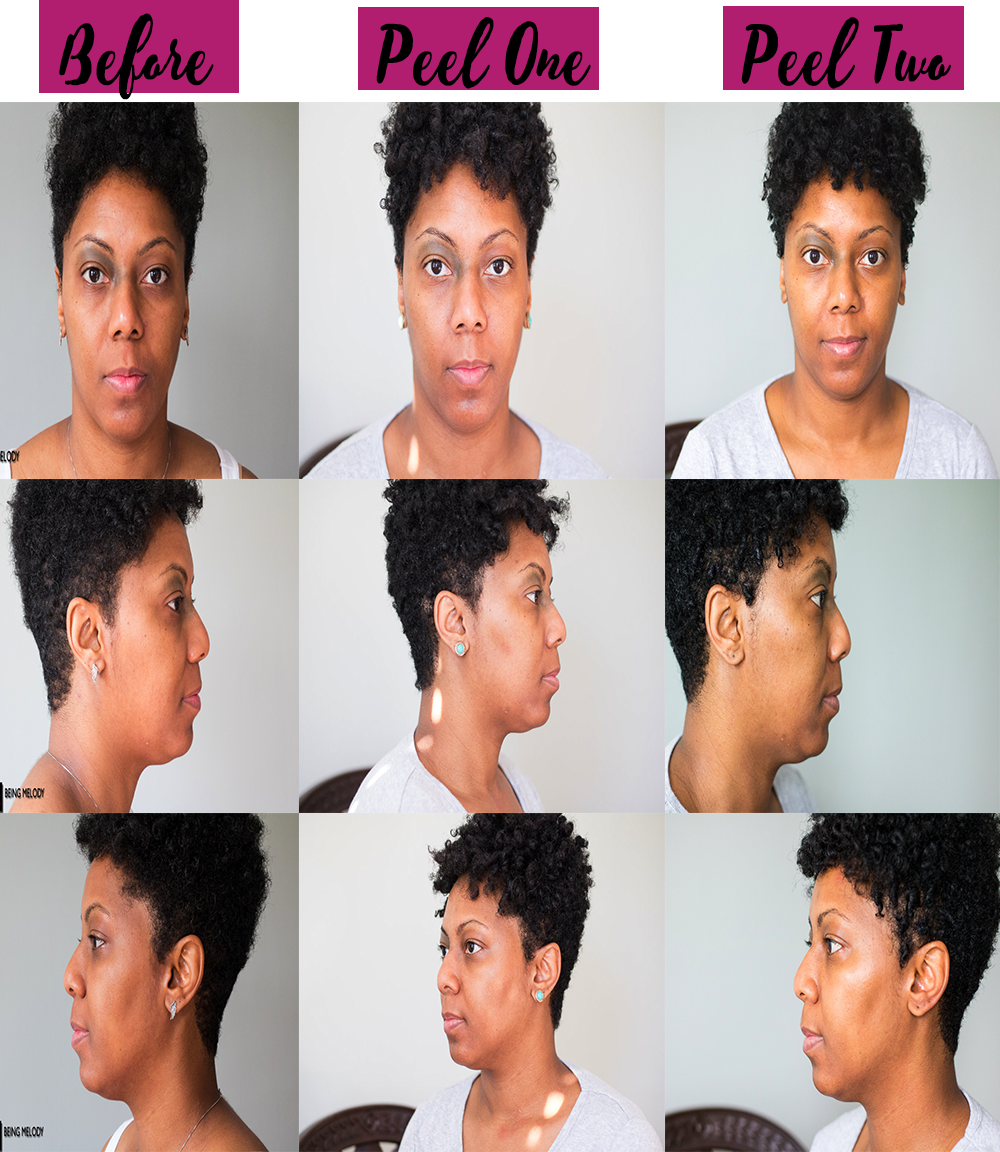 Save